ONLINE DRIVER EDUCATION
The California Department of Motor Vehicles requires 30 hours of Driver Education before your teen (15 ½ to 17 ½ years of age) can take the DMV knowledge test. If your teen is older than 17 ½ years, they are not required to take a driver education course prior to taking the knowledge test. We strongly recommend all drivers of any age take the course. Invest the time and learn what makes a safe and qualified driver. Everyone's safety depends on it.
We Provide the Convenience of Online Driver Education:
• Learn at your convenience – whenever and wherever you are
• Satisfies the 30 hours of driver education required by the DMV for teenage drivers (15 ½ to 17 ½). This course can be taken as young as 15 years old and is not required after age 17 1/2. However, we recommend all new drivers and those getting ready to renew their license take this course to help prepare them for the written knowledge test and for the safety of everyone on the road.
• 25 chapters of DMV approved knowledge domains designed to teach the student the necessary information to be prepared for their permit test while maintaining their focus to be ready for road practice application.
*Online Driver Education provided in partnership with Improv learning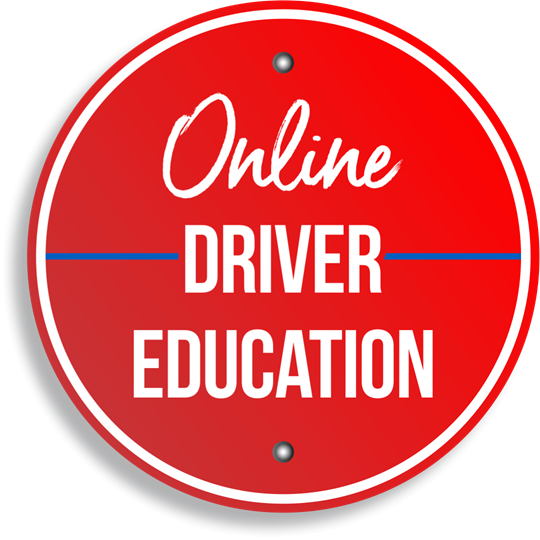 6 Hours Behind-The-Wheel & Online Driver Education Course
This bundle will satisfy the basic DMV requirements for your teen
• DMV approved 30-hour Online Driver Education Course

AND

• 5 Behind-The-Wheel Lessons to fulfill the minimum 6-hour requirement of professional instruction. Our lessons are taught in one 2-hour lesson and four 1-hour lessons.
• One to one instruction ratio with a law enforcement trained instructor
• Includes Certificates of Completion for both Driver Education and BTW training which are required for DMV processing
Make it quick and easy to progress through your teen's licensing process. All that's left is the drive time practice! This bundle includes the required 30-hour Online Driver Education and our 6-hr BTW lesson package. Our 6-hour program meets the DMV's minimum requirement for professional instruction. We do things a little differently, but a lot better. Based on our training and experience, we broke away from the industry standard of three 2-hour BTW lessons. We teach the state required six hours in one 2- hour segment to cover basic skills and four 1- hour segments for increased retention and skill specialization. Our 5 lessons, 6-hour BTW package accomplishes two goals – 1. Shorter lessons help avoid overstimulation and fatigue in the students. 2. Having lessons more frequently ensures they stay on path to becoming safe and defensive drivers.
Not only will your teen receive a detailed handwritten evaluation of the lesson, you will also have access to their GPS drive route and the instructor's lesson notes in your online student portal.